At about 10:30am the morning of September 24, 2004 the Allen Fire Marshal called me and told me that a crew was on the way over to the fire station near my house to remove the T-135 siren. I grabbed my camera and jumped in the truck to get photos of the removal. Here they are.
Turning the corner on the way to the fire station. This is what I saw over the roof of the daycare center.
10:40am trying to unbolt the T-135.
A little later. When all else fails use the torch.
Success! The monster is released from it's pole.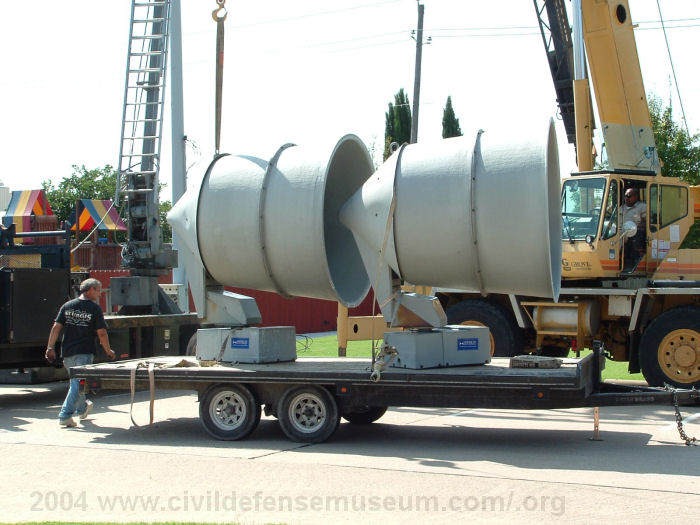 Both Allen T-135s on the trailer soon to be taken to the city lot.
Notice the size of the man behind the trailer!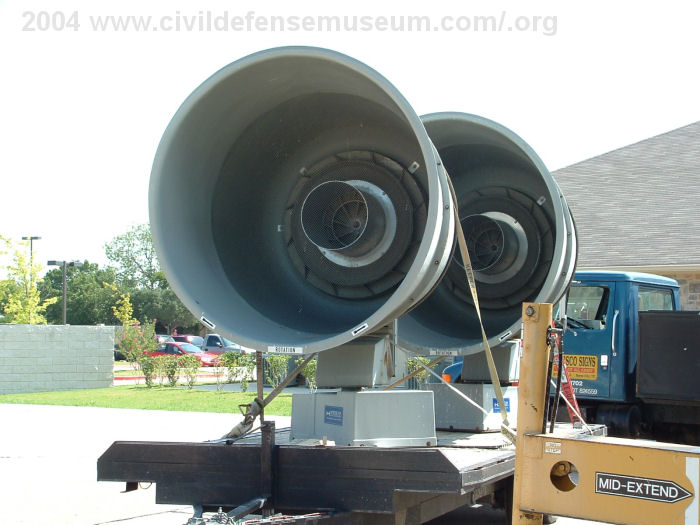 Monsters! The other T-135 on the trailer came from Green Elementary school off of Alma road in West Allen.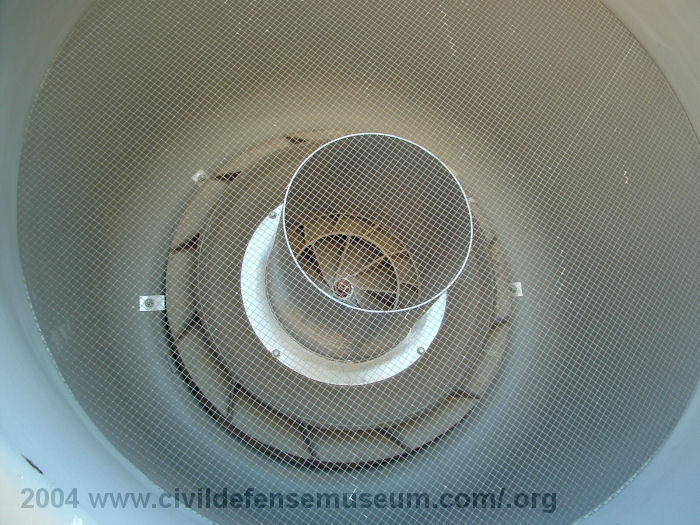 This photo doesn't do this justice. I would "guesstimate" that the diameter of the aluminum inlet tube is probably about 18 inches. It's no wonder this siren has a 50 horsepower motor. That chopper must be 3 feet in diameter.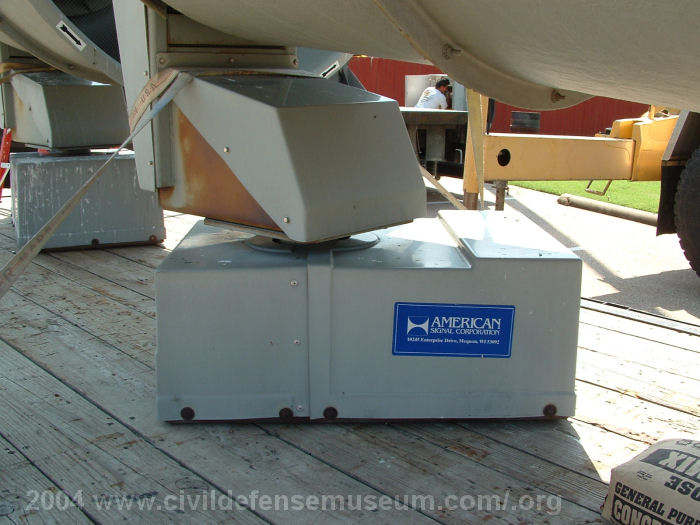 Rotator box with American Signal sticker still looking new. I believe these sirens weren't even ten years old when they were removed.
Down comes the pole. Notice the size of the sirens next to the crane!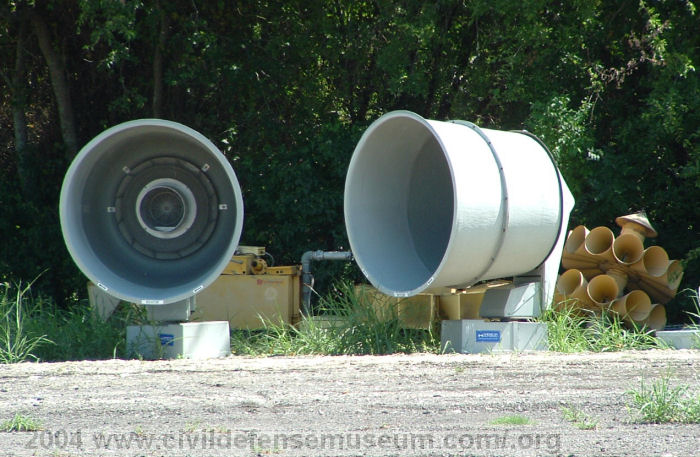 Here's a last photo of the entire old Allen siren system at the city storage lot before they were sold at auction. What a collection of classic sirens! Behind the T-135s are a Thunderbolt 1000T, a Sentry 20V2T and a Federal 2T22.