Outside Semimounded Plywood Box Shelter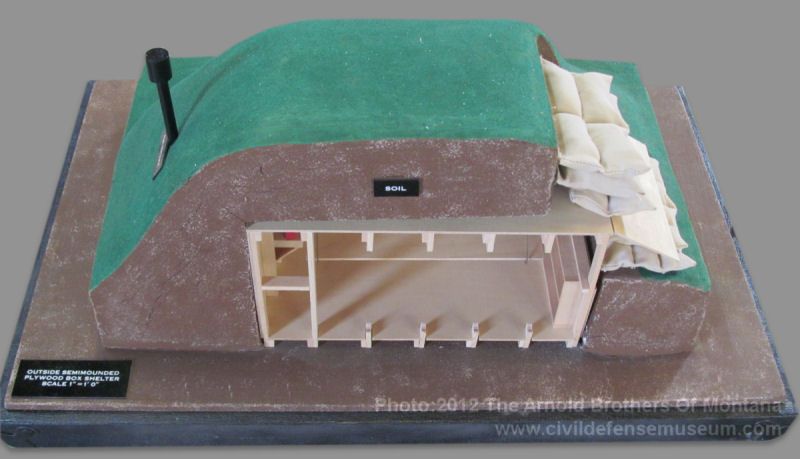 Plywood Box Shelter. That pretty much sums this thing up. I can't imagine having to spend any amount of time inside of this shelter (in the 4x4x8 size) with more than one other person. It would have to be in an extreme emergency to say the least. The plan for the shelter does explain how the shelter can be increased in size in width and height. It would be an interesting project to build one though. I guess you could call it a kind of kids fort shelter. That's what it reminds me of, a kids fort. I guess I'm showing my age now. Kids probably don't build forts any more...
Click Photos To See Larger and PDF File of shelter plan can be downloaded by clicking link at bottom of page.