Below Ground Corrugated Steel Culvert Shelter Model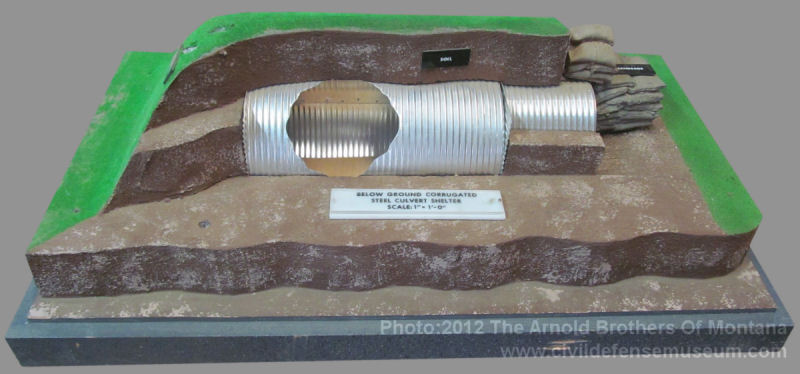 A four foot diameter by eight foot long steel corrugated culvert pipe to shelter three persons? Yikes! This shelter is even smaller than the plywood box shelter. There's not even any room to put a chemical toilet or food if you put three people in this thing. It should have at least another length of pipe added but still, I think, it would be pretty miserable to occupy this for any length of time. I have seen shelters similar to this advertised online. It would make a decent tornado shelter though.
There are some very neat details on this model with the scale corrugated culvert pipe and sandbags. I think the only flaw in this model is the missing air ventiation pipe coming up out of the grass mound on top. Looks like the label for it might still be there though.
Click Photos To See Larger and PDF File of shelter plan can be downloaded by clicking link at bottom of page.